Panto Sukabumi | Sukabumi Airport design represents a portal or "Panto" (in Sundanese) that collaborate local culture and astounding nature of Sukabumi. A portal is to welcome visitor and well wishes for those who are departing.The airport design offering a unique experience in humble human scale, and utilizing daylighting to illuminate the interior.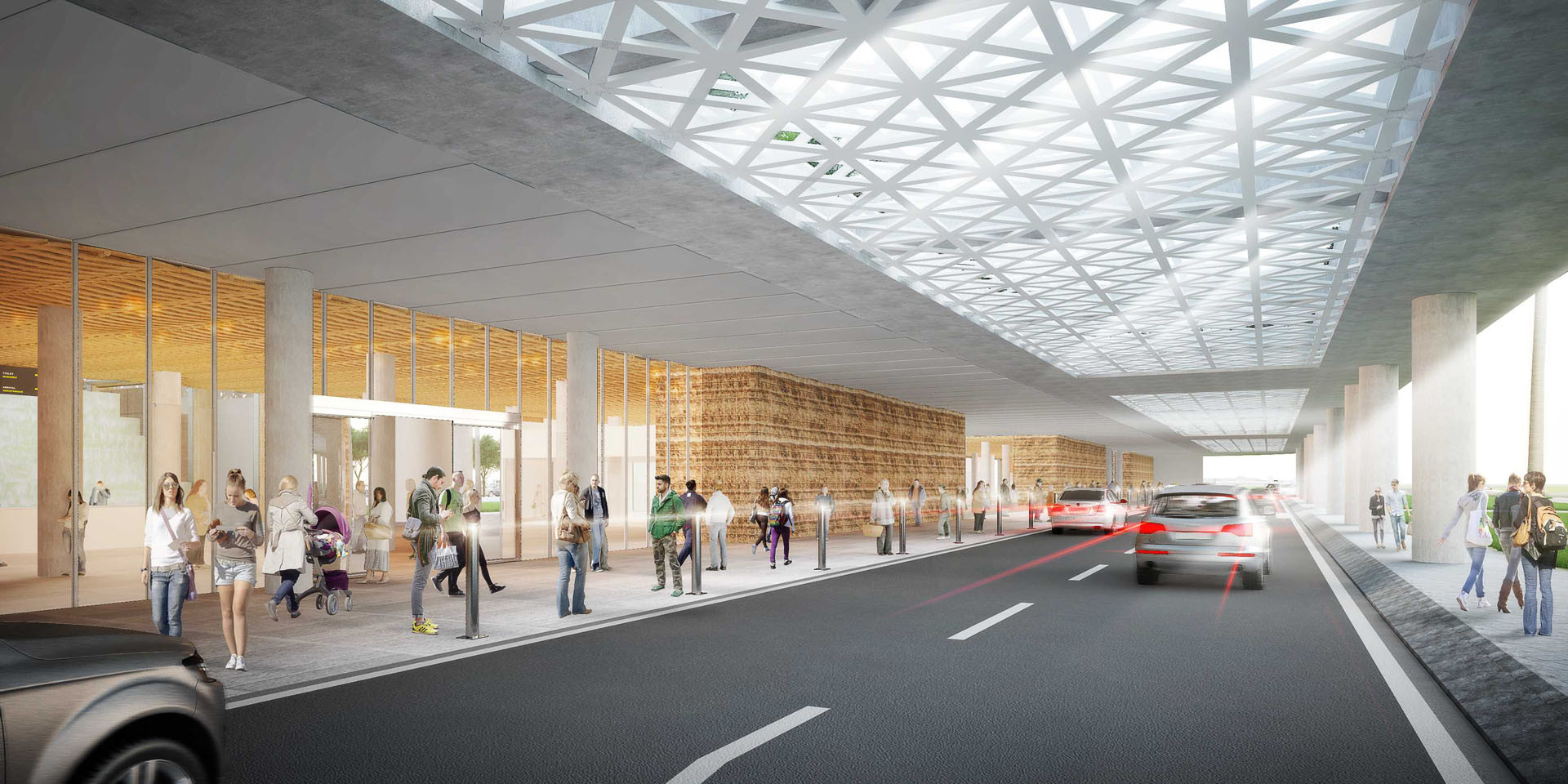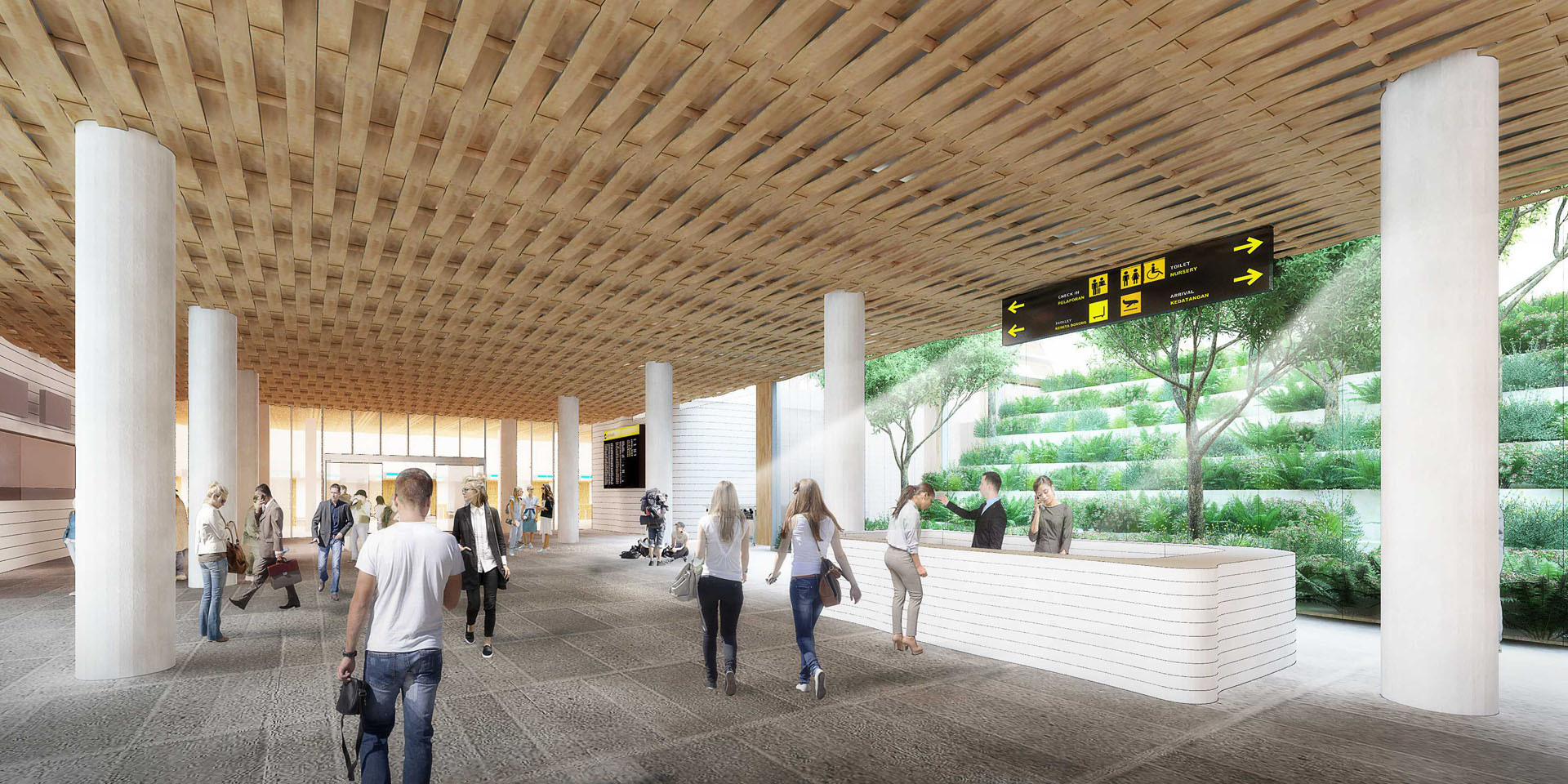 Located in Sukabumi, West Java surrounded by mountains with magnificent views, and local culture that still preserve by local community. Sukabumi Airport adopt nature and culture value as a building identity. as the result its create a new landmark in surrounding neighborhood yet trying not to be an "alien". The airport use gable roof adapted from Ciptagelar Cultural Village in Sukabumi and also use local material, creating unique ambience.The interior inspired by local bamboo woven craftmanship, create unique ambience that welcoming the passangers.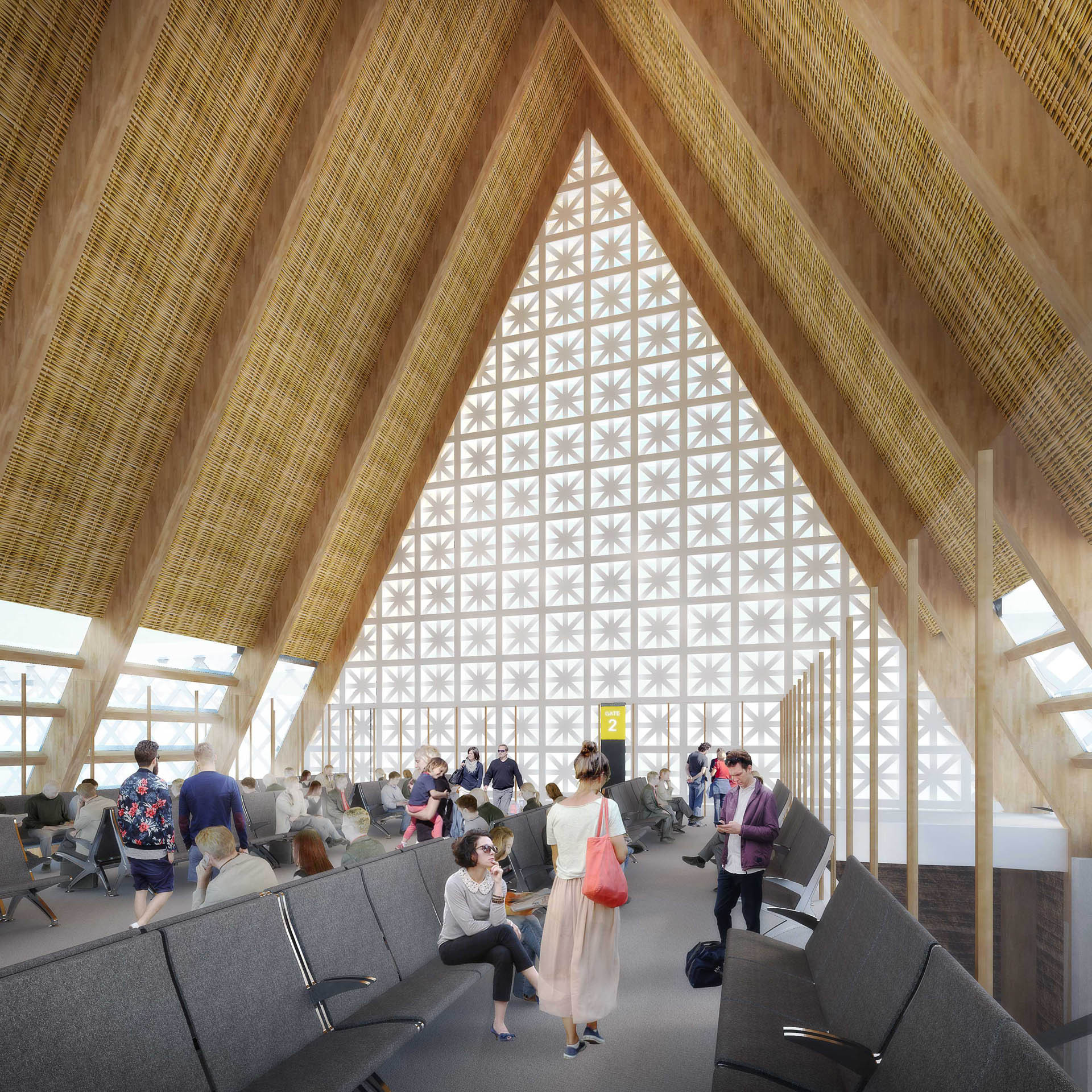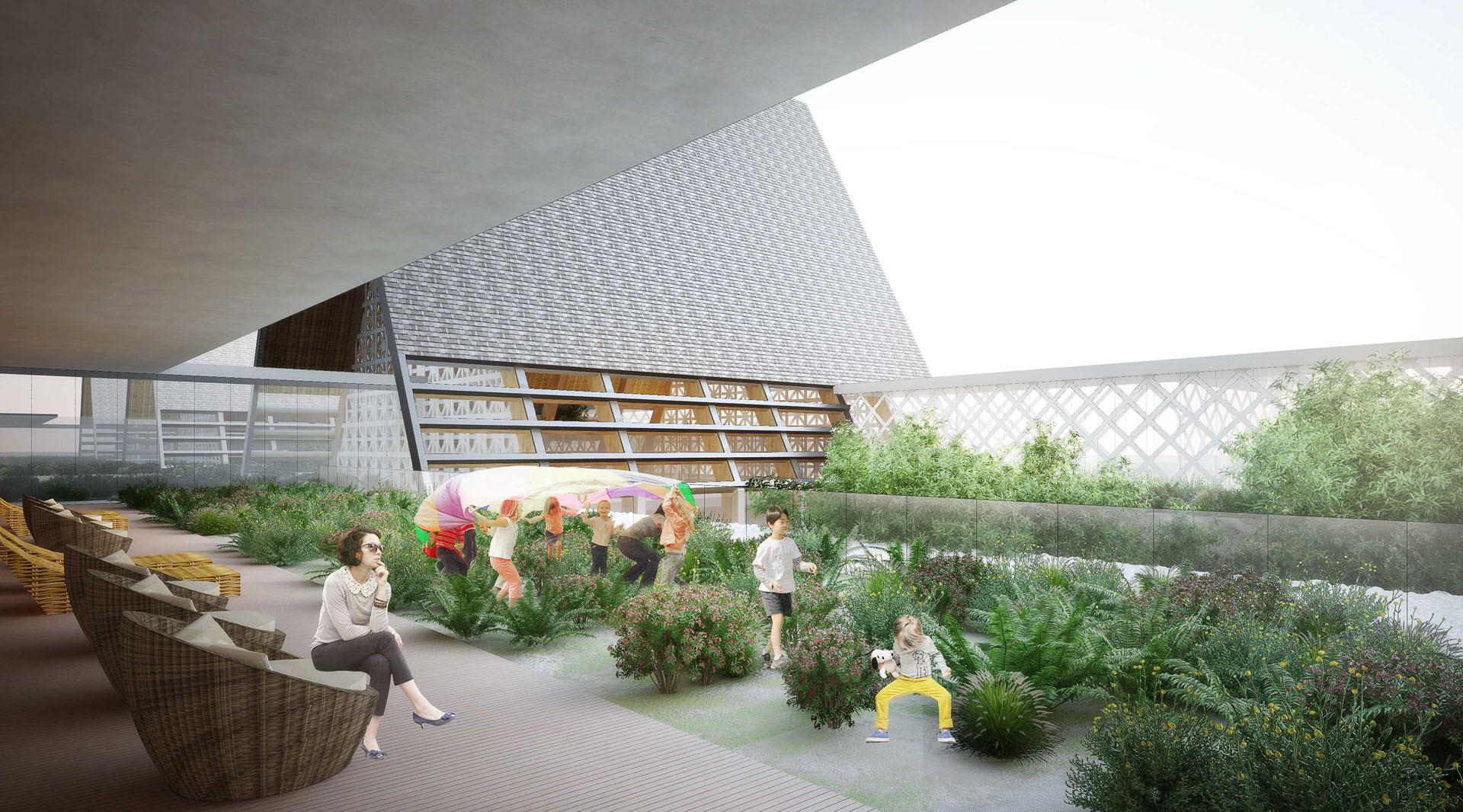 The building use triangular space under its iconic roof as depature waiting room,create unique space experience for the passangers. Local bamboo woven are used as ceiling, turns local craftmanship into architecture statement gives passangers "home" feel while they wait their flight.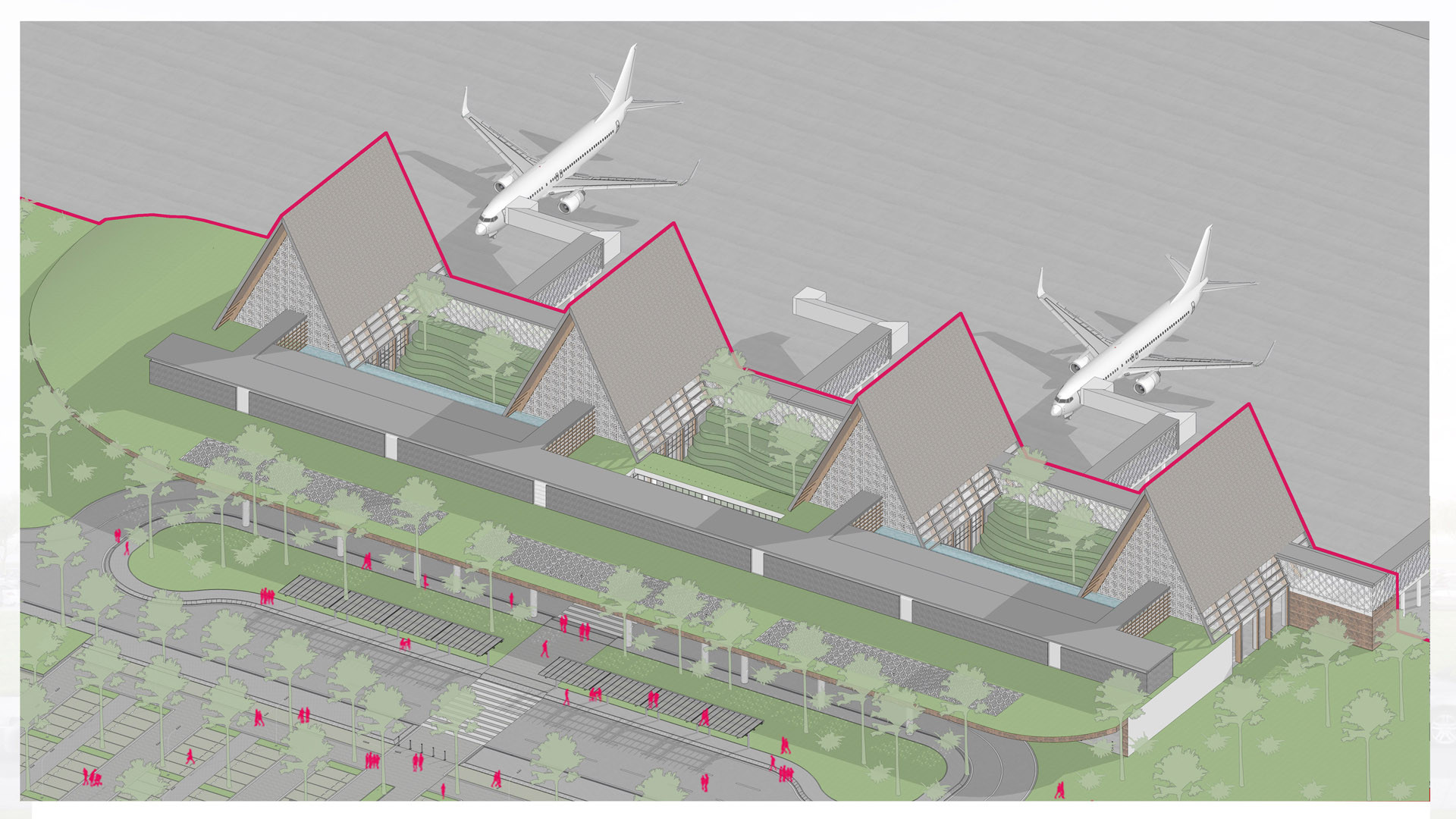 Nature represent in Inner court garden known as "curug," located in the center as main orientation and to provide important role as passive cooling element in the building while welcome the passangers from drop off area. Besides as passive cooling element this inner court give natural daylighting in the building, while restore surrounding green area.